Dr. Manoj M Sharma
Shrimp Farming Tips
Though India extended lockdown period for another twenty days, until 3rd May 2020, yet the Government of India exempted the fisheries and aquaculture sectors and provided maximum support to start operations as fish forms an essential commodity. We are fortunate that there is no major hindrance for the movement of men and material including seed production, farming and processing activities.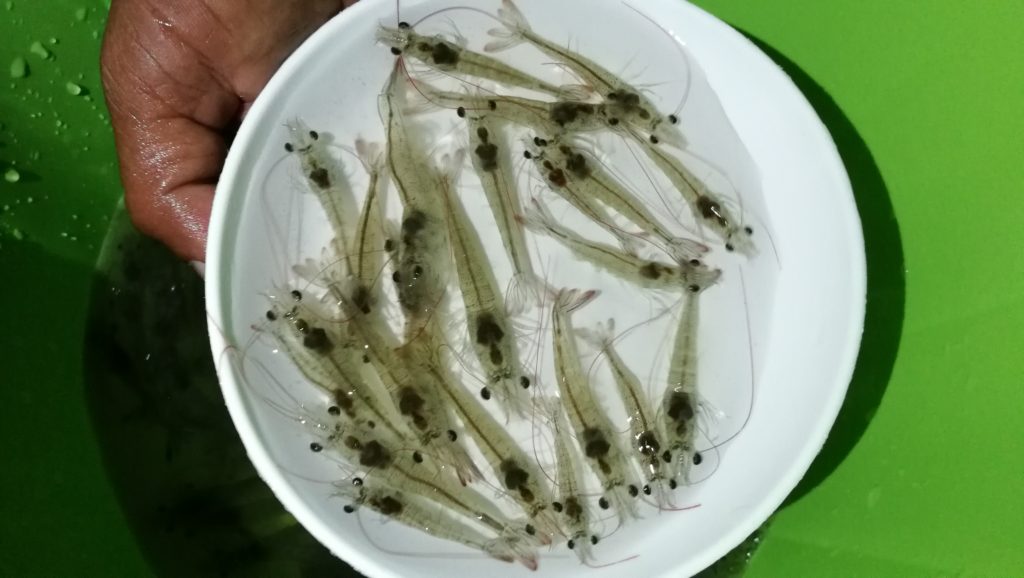 Food is the basic need of life that one cannot do without and we should consider ourselves lucky that we belong to this food producing sector. Aquaculture also has the potential to serve mankind by becoming the major source of healthiest and sustainable animal protein for all. Therefore, it is essential that we continue to produce farmed food during these tough times in a sustainable manner. Following are my suggestions to the farmers of the sector to obtain successful and profitable crops during these adverse conditions:
Do not avoid seed stocking. Once the world adjusts to living with the COVID-19 pandemic, global markets will start functioning again soon. Unlike other daily requirements, Food is a Necessity; Not an Option.
I appeal to shrimp farmer friends across the country to stock their farms in 2 phases; one during mid-April and the second during mid-May to the first week of June providing a gap of a month to 45 days between the two. This not only helps in managing their farms better, but also results in an extended harvest period, thereby, preventing a fall in prices.
Opting for the right stocking density is of paramount importance during such situations and we must understand that going for low stocking density is the key. This not only prevents a glut of material into the markets, but also enables the farmer to enhance crop performance as the ponds would operate with a positive carrying capacity. I suggest a maximum stocking density of 15 pcs/m2.
Positive carrying capacity enables the farmer to obtain stress free crops where water quality and health parameters can easily be managed even upto 100 days of culture owing to the lower biomass in the ponds. By maintaining optimum DO levels (5ppm) and water levels (1.5 to 1.8m), water exchange can be minimized during the crop. Judicious feed management also helps in obtaining good FCRs at low stocking densities. Therefore, with reduced manpower and inputs, and fewer/no disease incidences, cost of production can be considerably reduced.
The COVID-19 pandemic and the measures taken to curb its spread is certain to affect the global food production and supply. There could be acute shortage of food and an increased demand of all food commodities in the near future.
Farm raised shrimp is undoubtedly one of the best quality animal protein, that offers a horde of health benefits. I foresee a big surge in the domestic demand for shrimp within the country post lockdown period.
With the stringent steps being taken across the globe to tackle the pandemic, it is expected that most countries would be on the road to recovery by June end. Demand for farmed shrimp is expected to rise in the international market as well.
During this critical period, I appeal to the entire aquaculture sector to come together and chalk out a strategy for long term sustenance. Overexploitation of resources and greed may be avoided. It is essential that farmers and processors/exporters come under one umbrella to fight out the present situation. I am positive that positive steps from our side and blessings from Almighty will see us through this phase quickly.
(The author is the Managing Director, Mayank Aquaculture Pvt Ltd, Surat, Gujarat. Views expressed by the author are personal.)